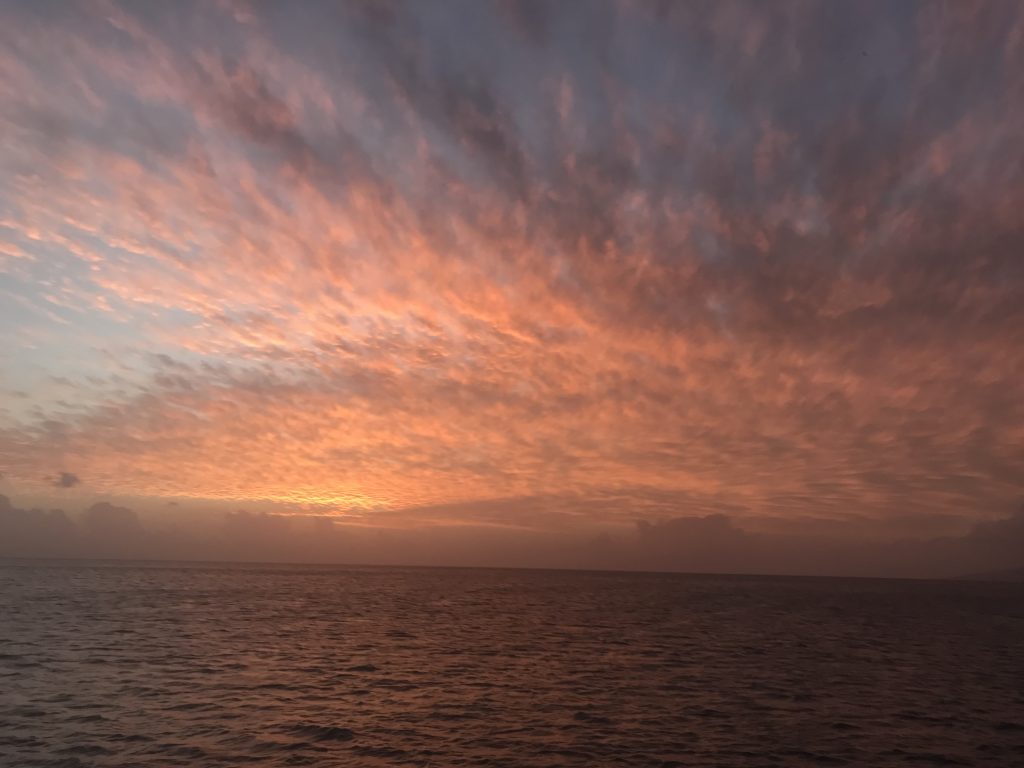 Our journey is almost over (for me and the boys anyway). We are flying home from San Juan, Puerto Rico, while Neil gets a crew and sails back to Edinburgh.

The boys and I are looking forward to going home soon to see family and friends. We had such an amazing journey, but there are a few things we won't miss. Sailing, especially cruising, has many difficulties – everything on boats break. Usually these are minor things like cupboard handles and toilet seats, but sails ripping, engines and generators breaking have caused serious inconveniences. There is also always the worry something more serious would happen; the boat does need to stay afloat after all! Daily life can be more difficult too. I have definitely missed my washing machine and dishwasher.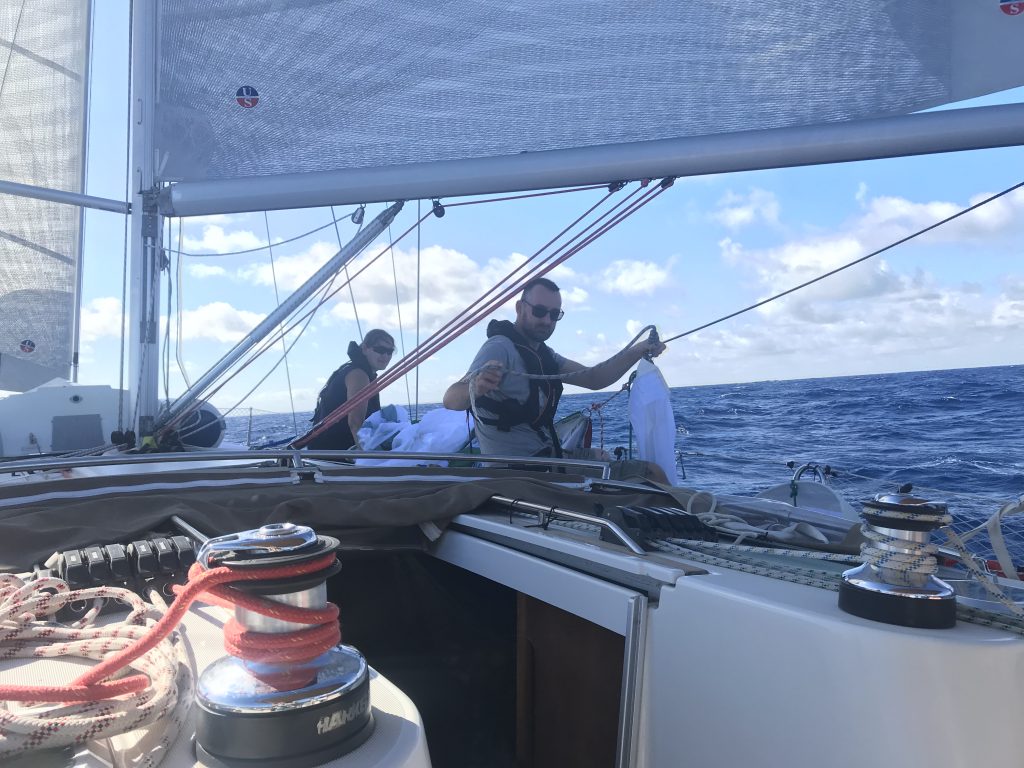 It has been such an amazing journey though, with so many special moments, and I wanted to share a few of my favourite things I want to remember from our journey.
Visiting amazing places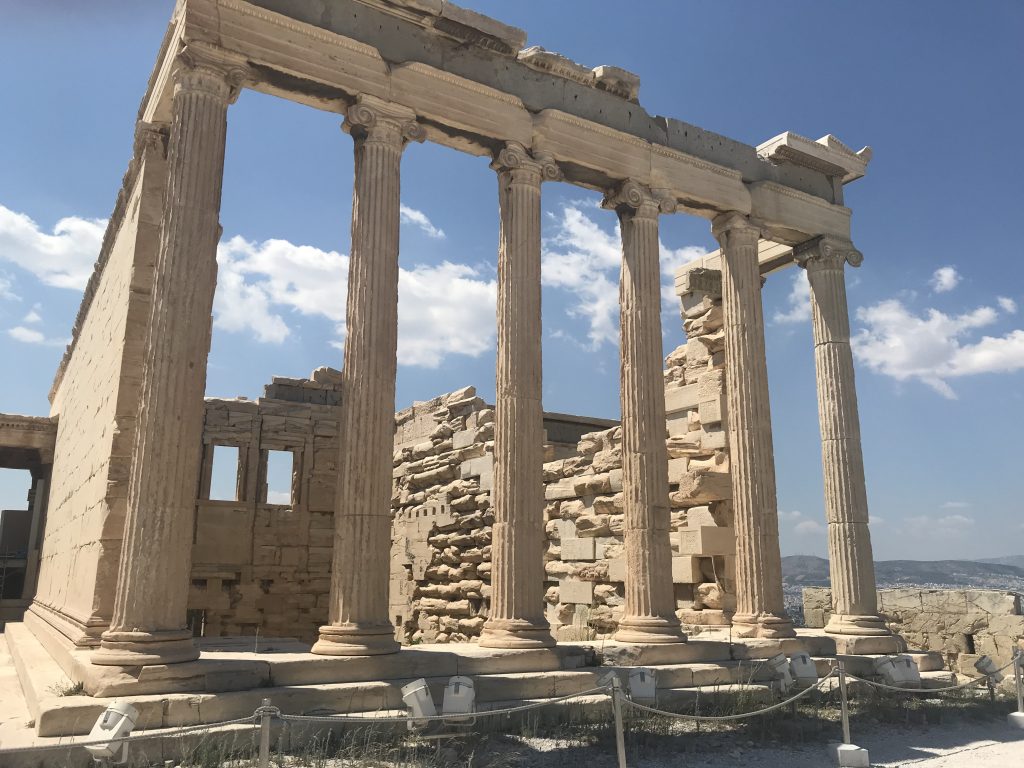 We have sailed to so many places. My favourites places have been Dominica, Greece, and Puerto Rico.

Greece may be the friendliest place we visited. There are great historic sites like Delphi and the Acropolis. Corfu has a charming old town and there were many lovely spots to anchor in. It was busy though, with rocky beaches.

Dominica was beautiful, despite the damage from the hurricane in 2017, we learned a lot about the history of the area from our tour guide, and saw some amazing waterfalls.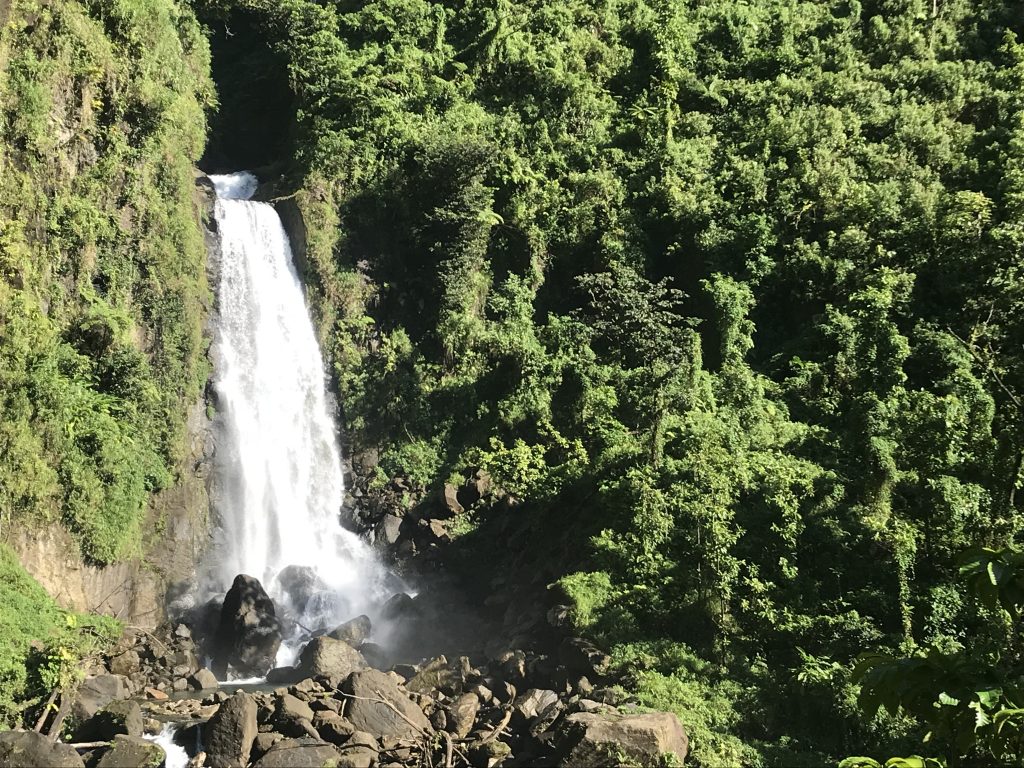 We also spent a few days anchored by the island of Culebrita (part of the Spanish Virgin Islands, Puerto Rico). It had an amazing sandy beach, hidden rock pools and great snorkeling with turtles and manta rays.
Having a much healthier way of life
Sailing has felt like a much healthier way of life. Everyday we have been more active; swimming and snorkeling by beaches and off the back of the boat and walking everywhere – even to laundrettes and supermarkets. Our diet has been slightly better too (despite all the alcohol). We have eaten much less red meat and more vegetables. I've not had to rush everywhere either.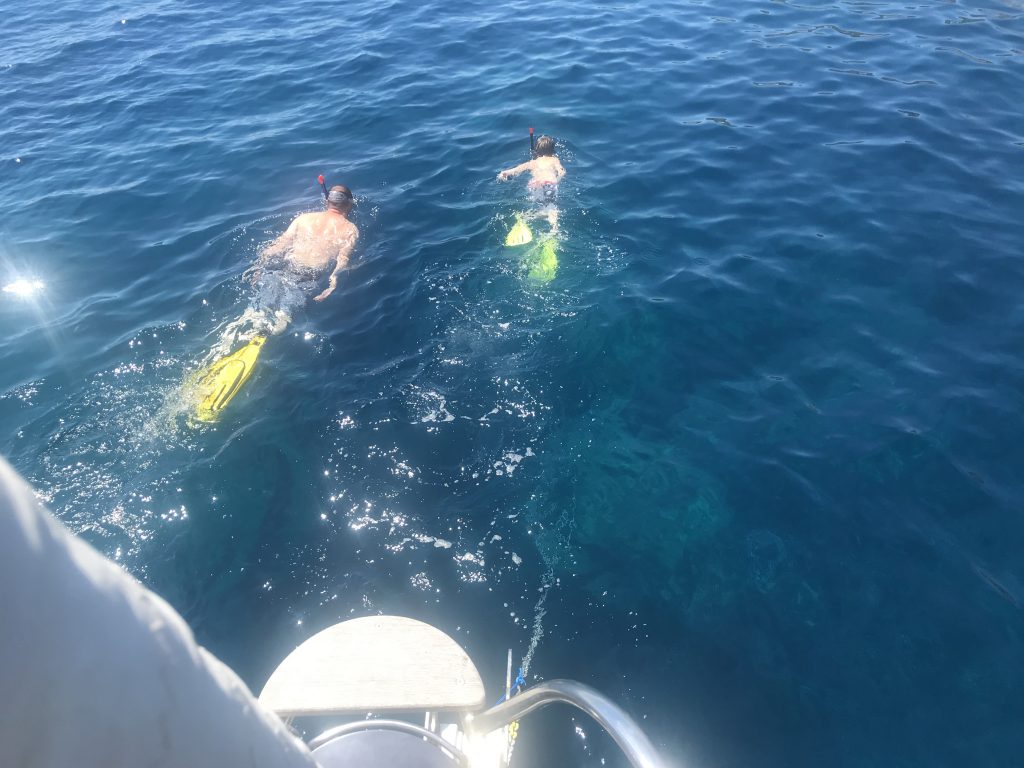 Family day trips
I have also really enjoyed spending more time on day trips with Neil and the boys. Conall and Finlay love visiting forts and seeing cannons. I enjoyed going on hikes, exploring the islands we have visited (Finlay did not enjoy hiking). It's been great spending more time with the boys and seeing them explore the world.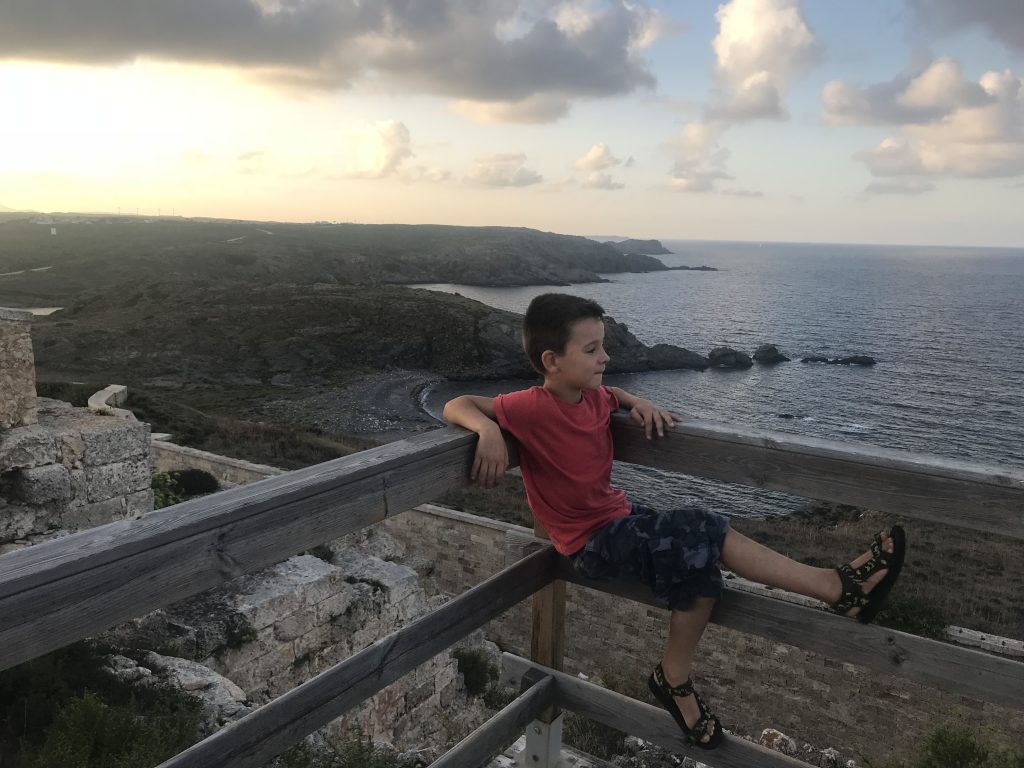 The quiet moments on the boat
There has been some incredibly peaceful moments on the boat, especially when I'm on night watch or we stop at a quiet anchorage. I have been doing so much sky and sea gazing too; looking up at the big starry night sky, watching the waves as we make a journey and seeing the amazing colours of sunsets were so wonderfully relaxing.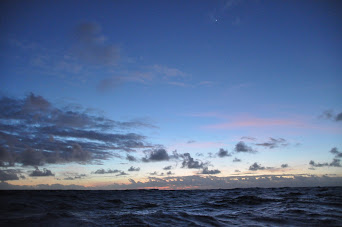 Spending time with some amazing people
There are many other families who are also on sailing sabbaticals or similar journeys, and it has been interesting hearing other families stories. We have made so many wonderful new friends, which was a benefit I wasn't expecting. There is a great sailing community – especially on other boats with children. We enjoyed many sundowners (drinks on the boat with friends as the sun goes down). The boys have also made lots of friends, and planning to keep in touch when we return home.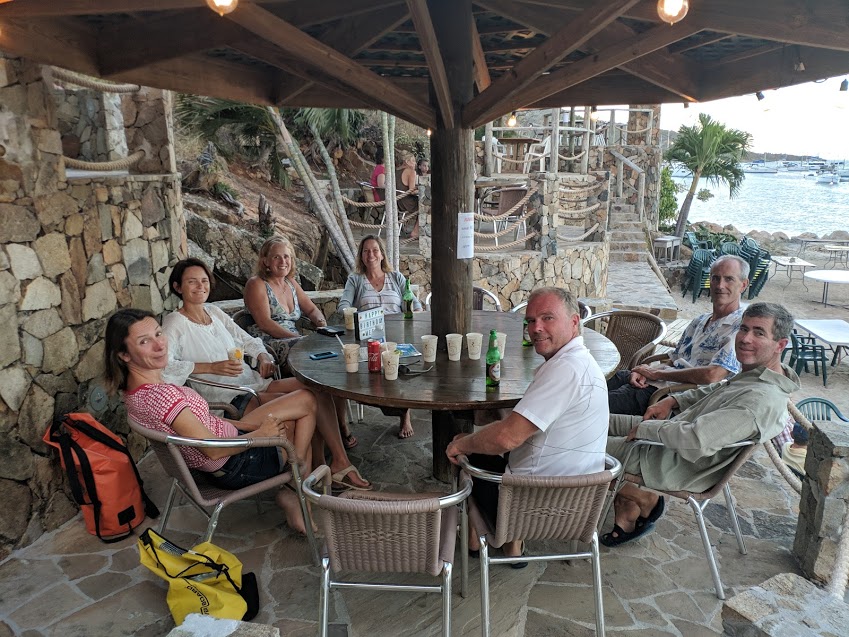 The Weather
Who can argue against having some lovely sunshine? The weather in the Caribbean is particularly nice as there is usually a lovely warm breeze too. But we are preparing ourselves for Scottish weather and to start wearing shoes and jumpers again when we get home. See you soon!