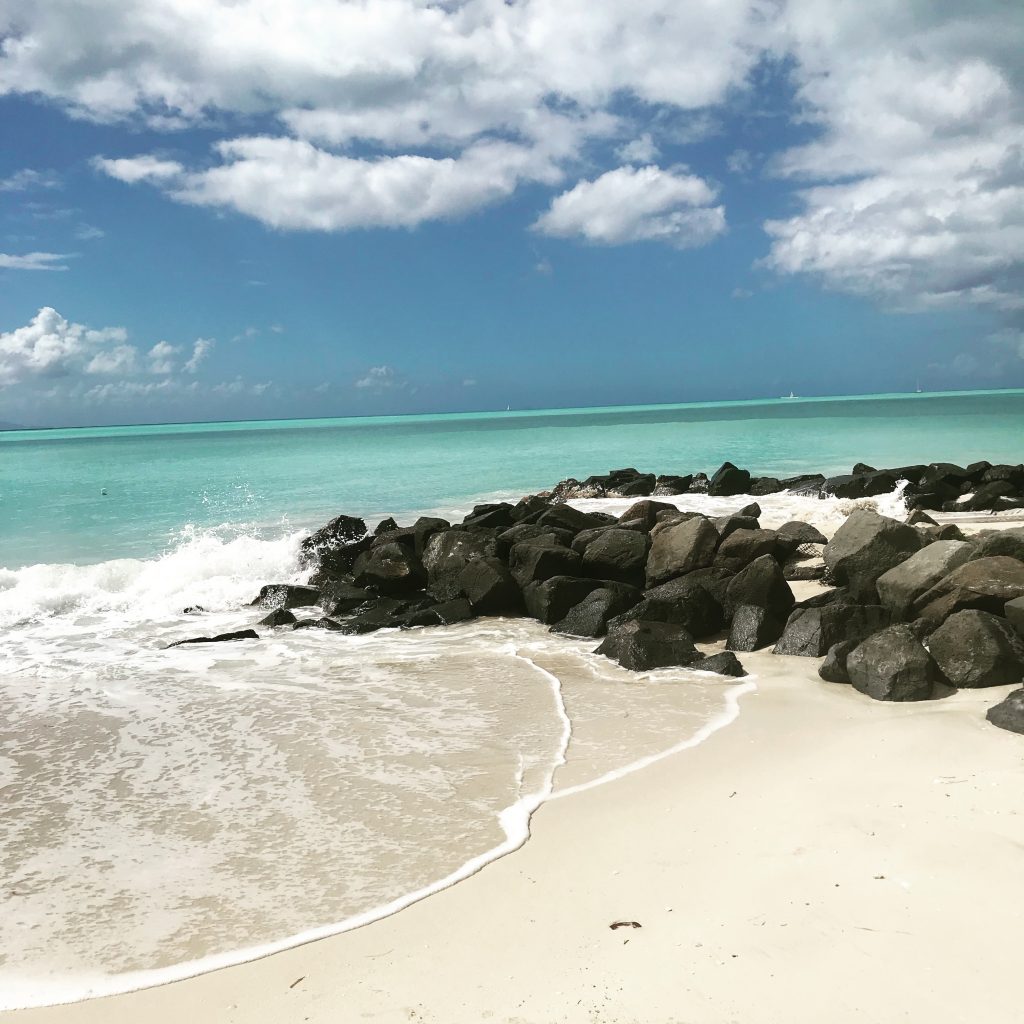 We finally don't have any deadlines. (Except, I suppose, we need to go home eventually.) When we were sailing in the Mediterranean we had to rush around to get repairs, meet family and get to Las Palmas for the ARC. We can now relax and explore at whatever pace we like. Though it does feel a bit odd not needing to be anywhere. Where we have been in the Caribbean so far the sailing has been a bit different than what I am used to.
The Atlantic crossing was mainly downwind sailing, where the wind behind you makes it feel like you aren't going as fast; the boat stays flat and it doesn't feel too windy. The Mediterranean sailing was different as the wind directions were so variable. Usually we were heading straight into the wind – so we had to motor instead of sailing or there wasn't much wind – so again we had to motor.

When sailing in the Caribbean so far the wind has been to the side of us (reaching). This can make the boat lean (heeling) which is not very comfortable, and can feel a bit scary (though Neil assures me we are not going to capsize). I am really enjoying the Caribbean weather though. It is lovely and warm, usually about 27 degrees C but with clouds, occasional rain, and a warm breeze. We have visited St Lucia, Martinique, Dominica and Antigua so far.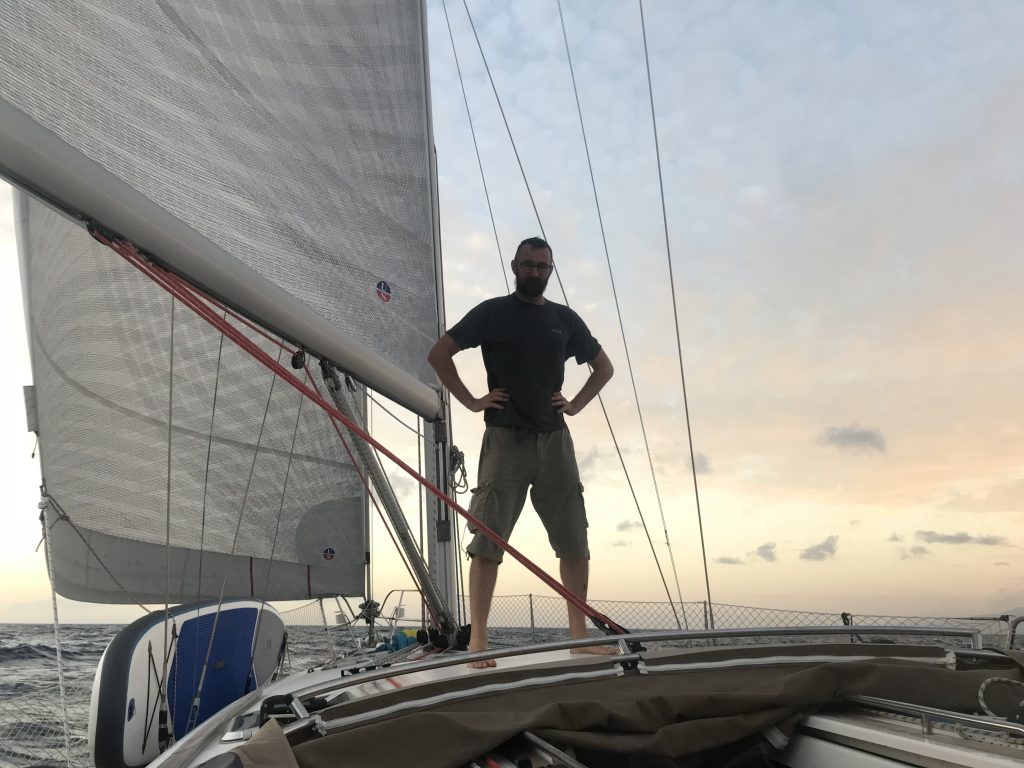 St Lucia
We spent Christmas in St Lucia which was very strange. A warm Christmas without family didn't feel quite right, but we tried our best to make it as Christmassy as possible with fairy lights around the boat and a small christmas tree. Shopping was not as good there so luckily I had already organised presents for the boys – more Lego! There were a few other ARC boats staying in Rodney Bay Marina in St Lucia with us as well which was nice. Another ARC boat organised a Christmas dinner for about 30 people at a Beach Bar shack on a lovely beach near the marina. The boys played in the sea and sand till it got dark, we had rum punch, pina coladas, and chatted to new friends.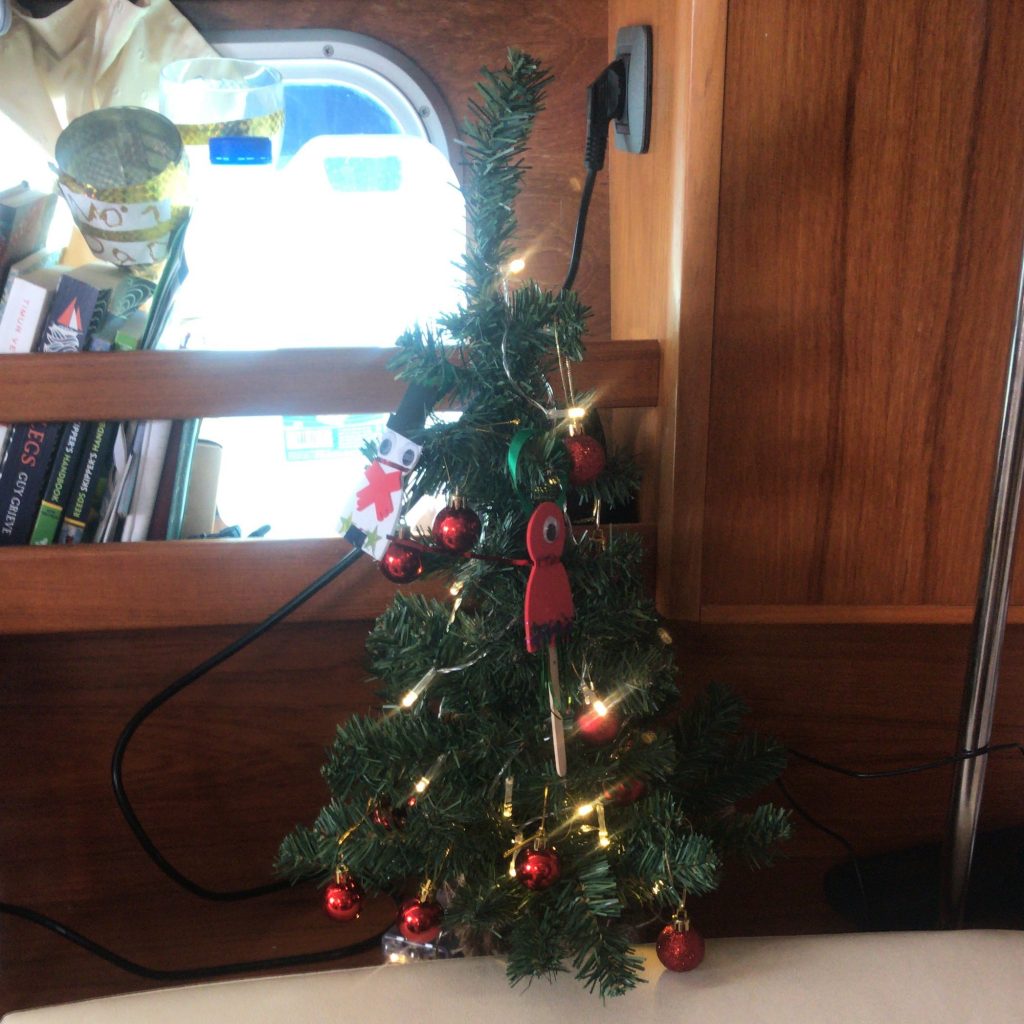 Martinique
We headed to Martinique to join our friends on Alesea for New Year, taking a hitchhiker with us. He had a lot of sailing experience and needed a ride to Martinique for his flight home after crewing for another ARC boat. It was a really bumpy trip, so he was a great help as me and the boys felt very uncomfortable and seasick. Luckily, it was a only a 4 hour hour journey! We spent New Year drinking Prosecco and watching fireworks in the Le Marin Marina. Martinique had some lovely sandy beaches to enjoy and anchorages with great snorkelling. After almost 2 weeks in Martinique we headed for Dominica.
Dominica
A category 5 hurricane hit the Caribbean in September 2017. Dominica seems to be the worst affected. There are a lot of damaged buildings and homes, though repairs are currently being done. There was so much damage that this will take a long time. The banana and tuber Plantations were totally destroyed and the rainforest thinned out.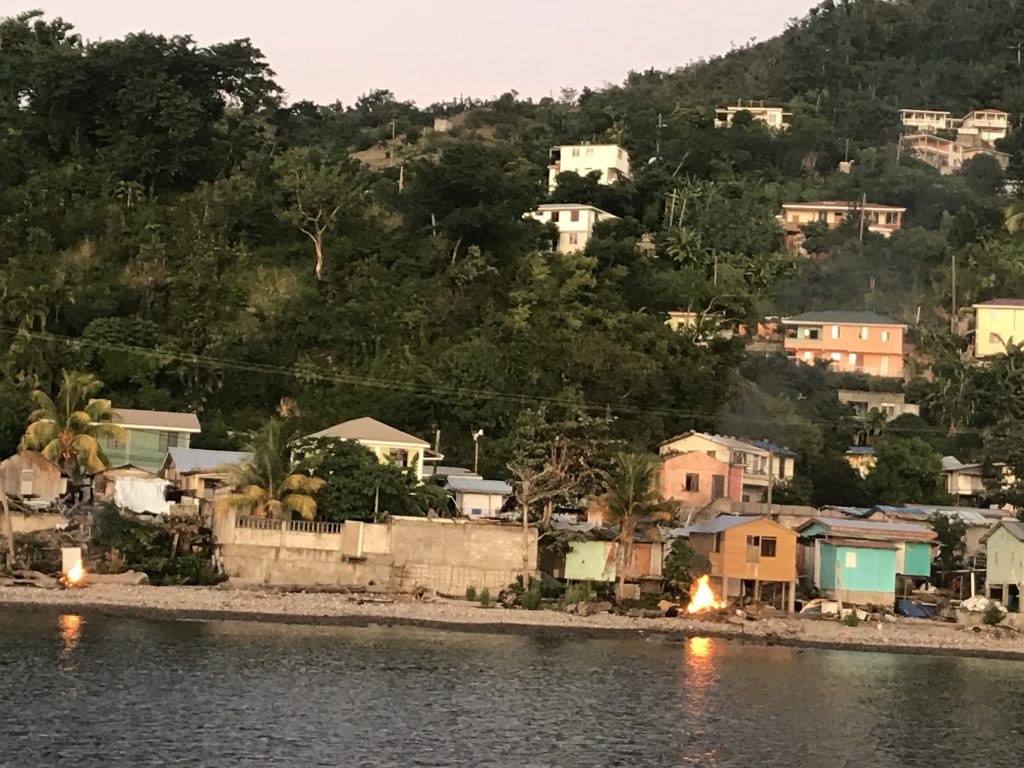 We took a guided tour and were showed amazing waterfalls with freshwater natural pools to swim in. Ti Tou Gorge was amazing. We swam through freezing cold water in a rock pool to an underground waterfall, which was breathtaking. It was so idyllic I felt lucky to be able to see it. A part of Pirates of the Caribbean 2 was filmed there too.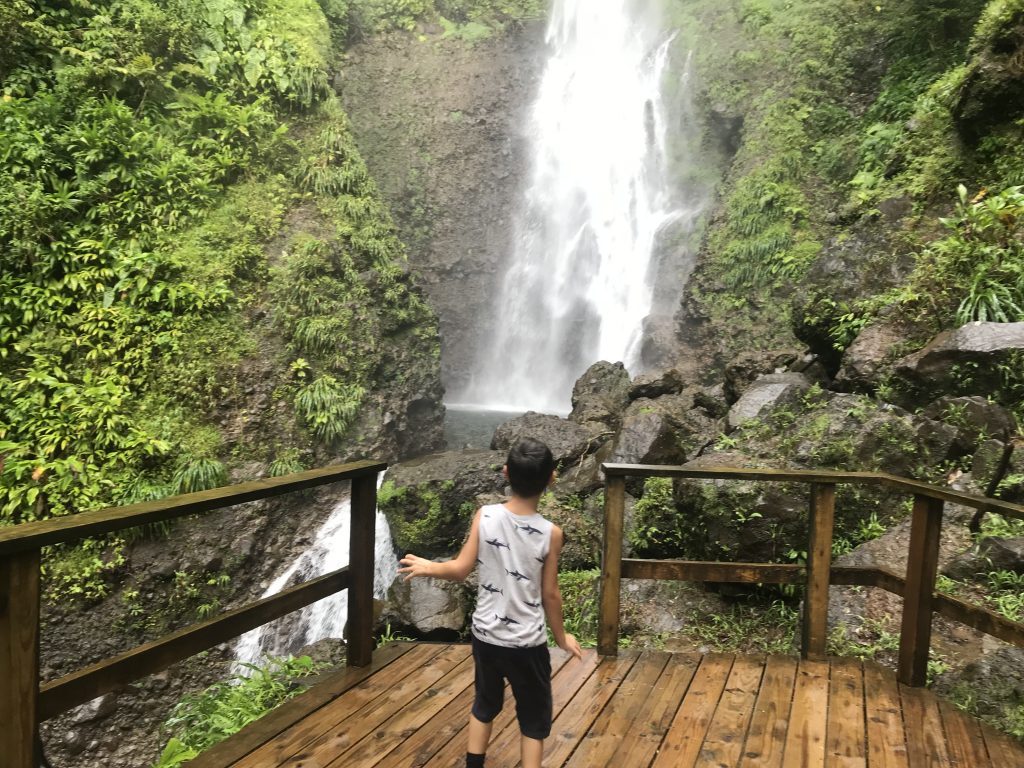 Antigua
Next we sailed up to Antigua. We sailed past Guadeloupe on another overnight passage as we were meeting my sister Elaine there, who was travelling over from Glasgow via London. We spent a lovely week sailing around Antigua and up to Barbuda. All the places we have visited have been friendly but Antigua seems especially so. The week was mainly about relaxing – drinking mimosas (not the boys) and building sandcastles on the beaches (mostly the boys) and visiting anchorages. We did also fit in a rainforest canopy zipline tour, which Conall loved. Finlay was eventually convinced (bribed) to try the first one but decided it wasn't for him. My favourite place was Nelson's Dockyard though, a cultural heritage site in English Harbour. Nelson had used the harbour as a safe place for the naval ships during hurricanes in the 18th century. There was a lovely museum and restored buildings. I even managed to not buy the boys toys in the museum gift shop; thankfully the sulking didn't last too long. Unfortunately Elaine had to go home after a week and Neil had to go to Texas for work so me and the boys are relaxing in Jolly Harbour Marina – better get some school work done.