Schedules are never great, and up until now we'd managed to keep ours at bay. We had a fairly big deadline looming though in that we had to get to Almerimar (south Spain) by the start of October. Just to make things more interesting, I also had to fit a quick trip to the US in for work. Looking at our overall schedule and flight availability it seemed to make the most sense to stop in Majorca for a few days while I went away. That would give us a week to get the 300 miles from Palma to Almerimar on my return, but only a little over two weeks to get the 1000 miles from Greece to Majorca.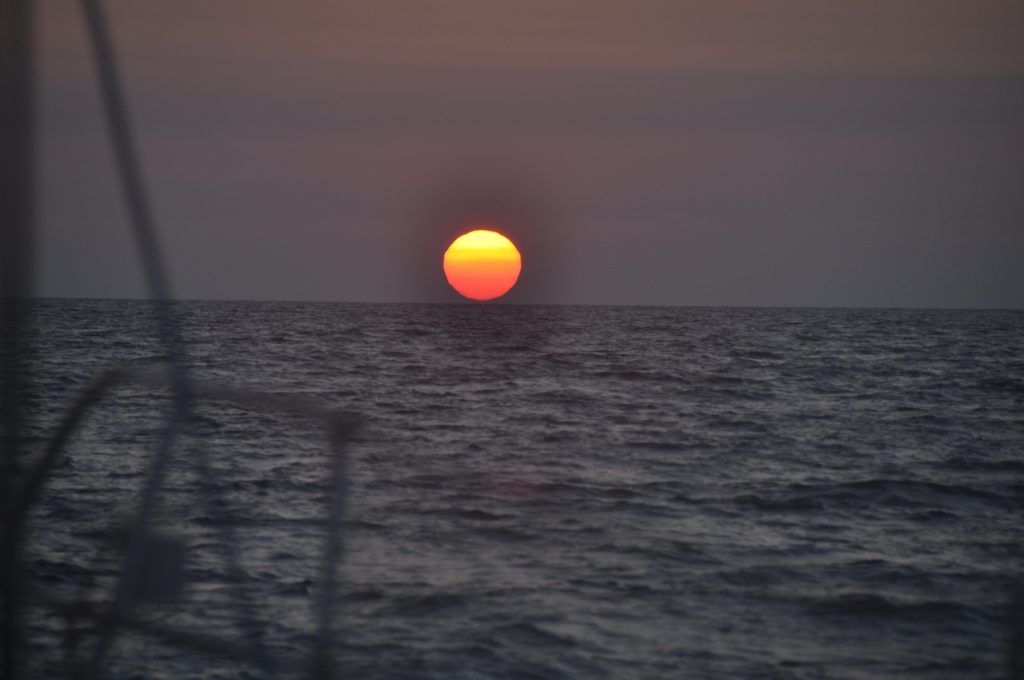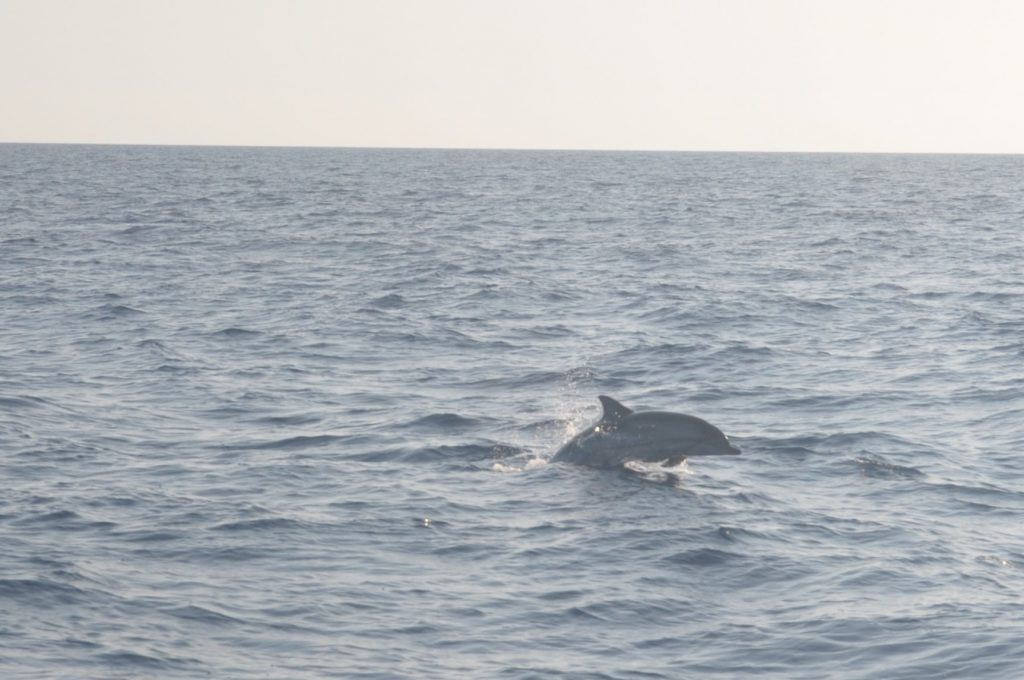 We had done 1200 miles in the 2 months up to this point, and we had been travelling most days, so to do 1000 miles in two weeks we needed to step things up. We had arrived in to Rocella on the south coast of Italy the night before, having crossed overnight from Kefalonia. We decided to head straight off for Sardinia from Italy the next day, a 4 night passage, going through the Strait of Messina and doing a very quick stop at Stromboli along the way.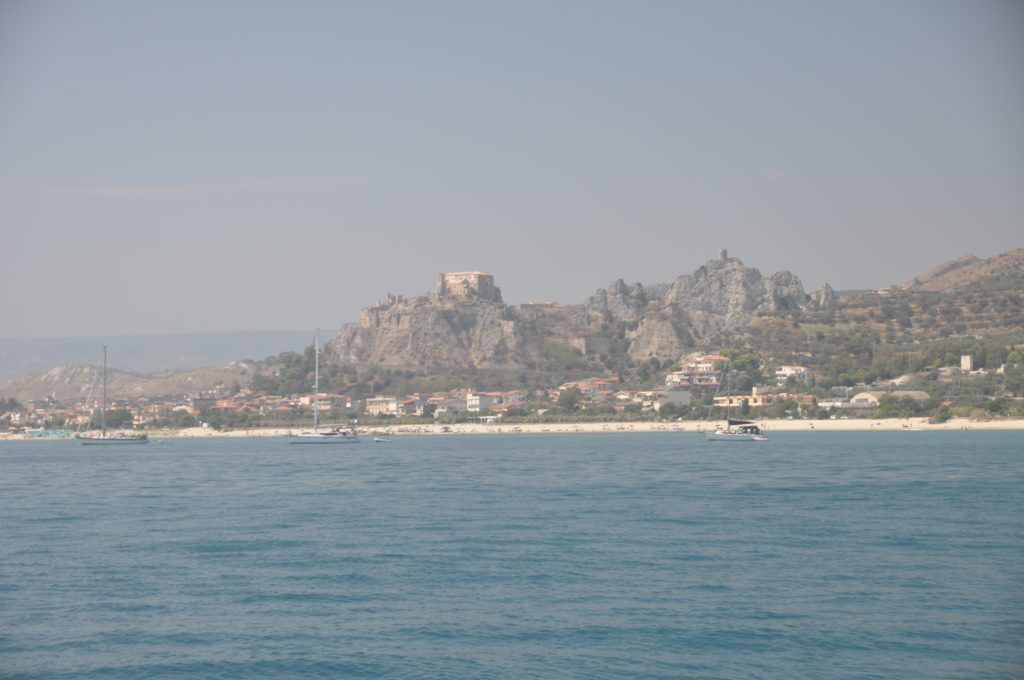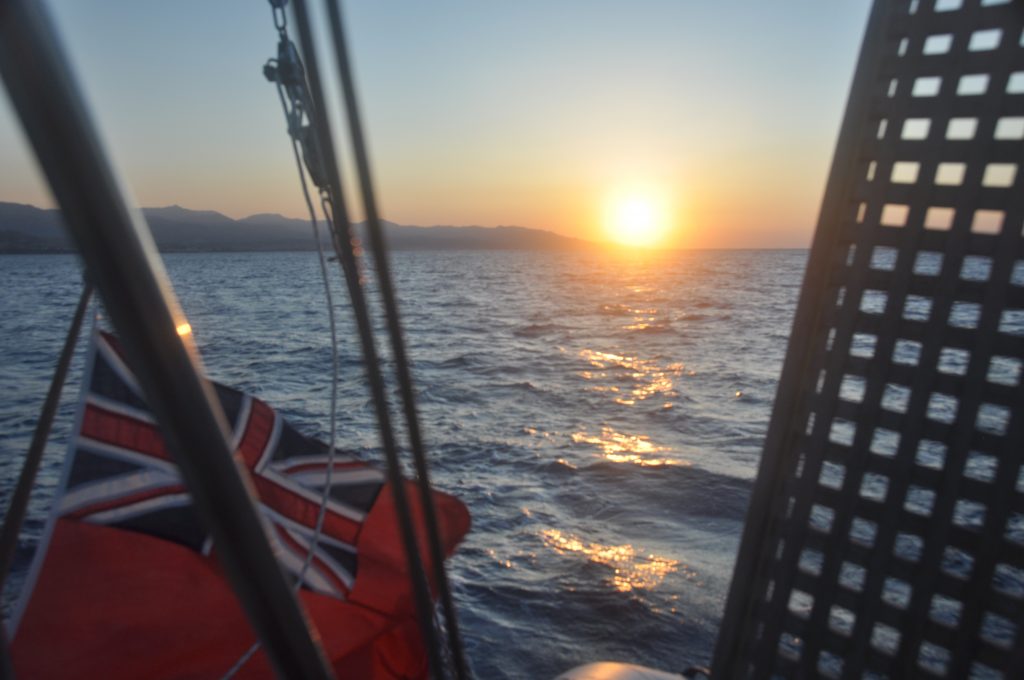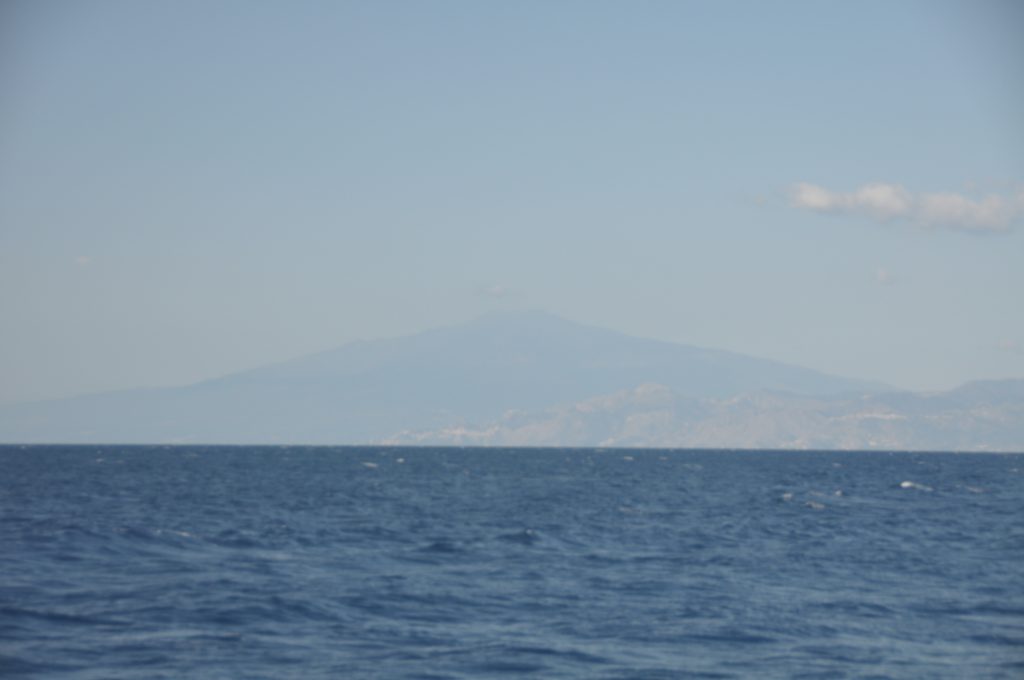 There's a significant tidal current going through the strait, so you want to time the passage so the current is in your favour. Or at least not against you. For us it was due to be 10am the next morning so we set off from Rocella at about 8pm at night to be down in time. We had a nice sail through the night until the wind dropped around 2am, then motored the rest of the way. As we approached the strait in the morning the wind picked up and we had 20 – 28 knots on the nose for a couple of hours. Wind against tide is generally not much fun, and the strait is notorious for overfalls, waves, eddies, and a whirlpool that can be caused by this. And monsters too (Scylla and Charybdis). Fortunately it calmed down as we passed Reggio Calabria and, aside from dodging ferries, we had a fairly simple trip through. With the tidal assist we even managed to clock 10.4 knots.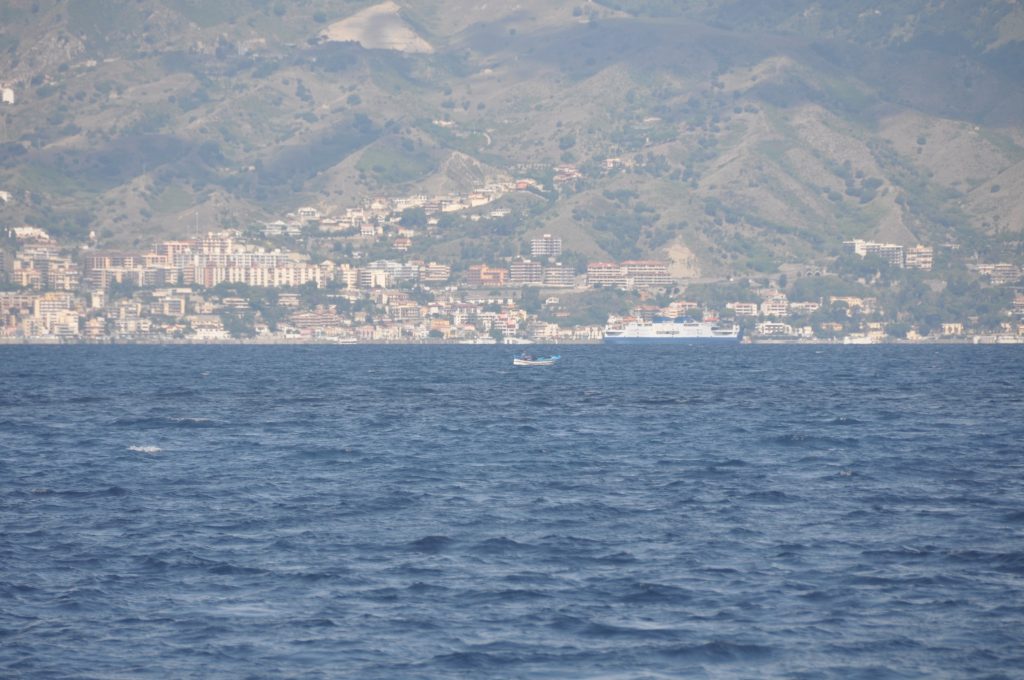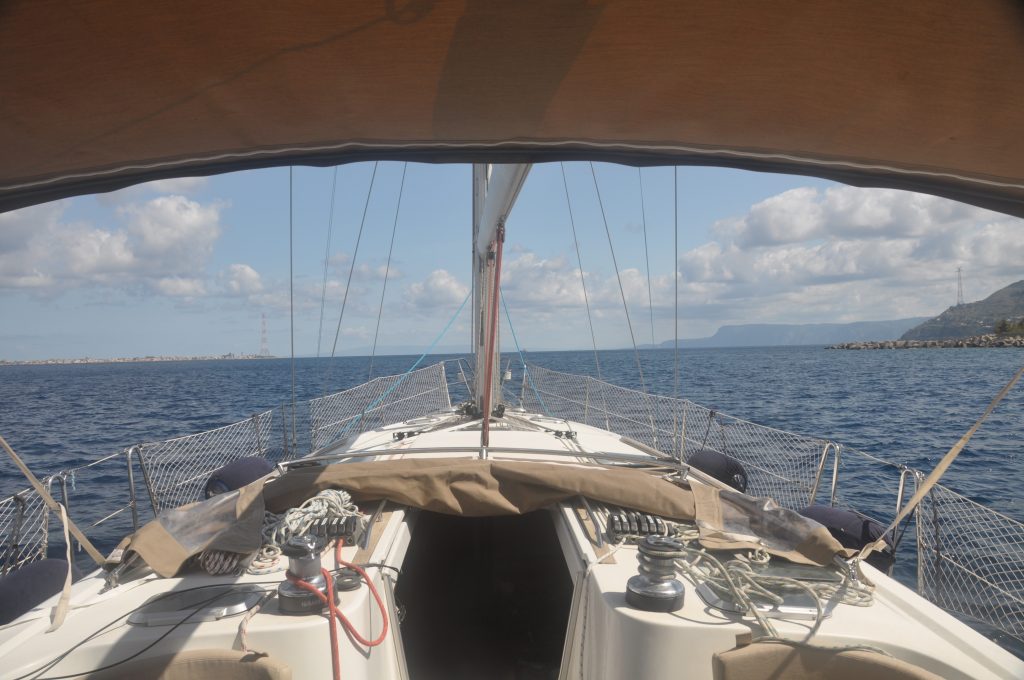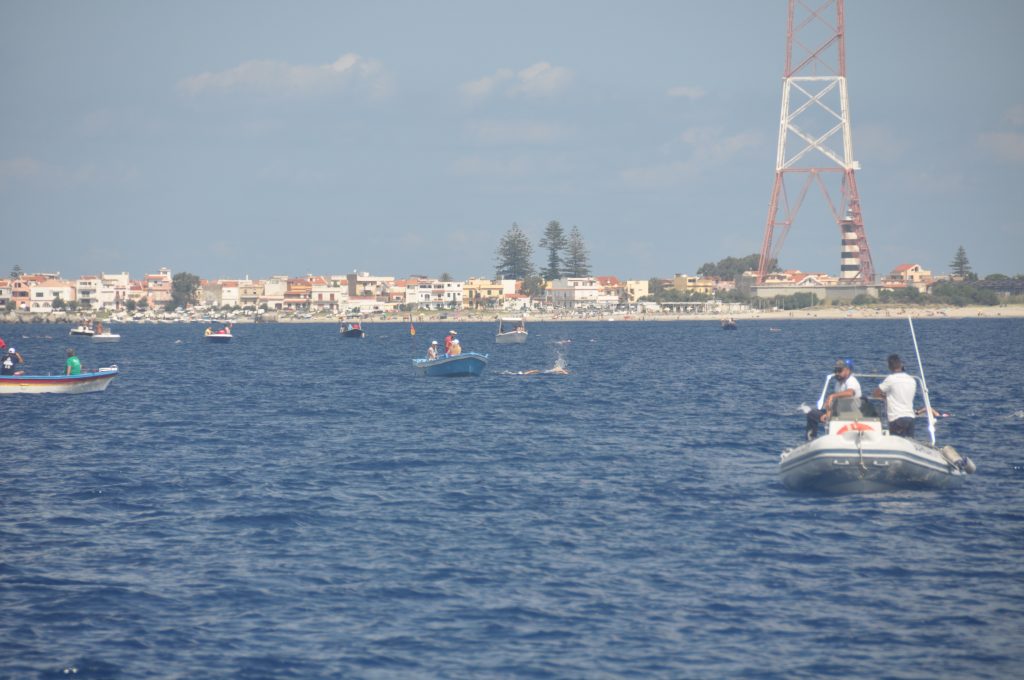 Once through, we headed for Stromboli. It is a small island, part of the Aeolian islands, and an active volcano. I'd wanted to go there for a long time and the boys had been looking forward to it too. That was before we realised how tight our schedule was, but as it was on the way we decided to do a quick sail by. We arrived in Stromboli around dusk and didn't bother stopping at the anchorage. Instead we headed straight round to the north west of the island as darkness fell and sat off to watch. To start with all we could see were the torches from the hikers heading up for the close up view, but after a short while we were treated to a fairly impressive series of lava eruptions. Fiery boulders drop off the summit and roll down into the sea.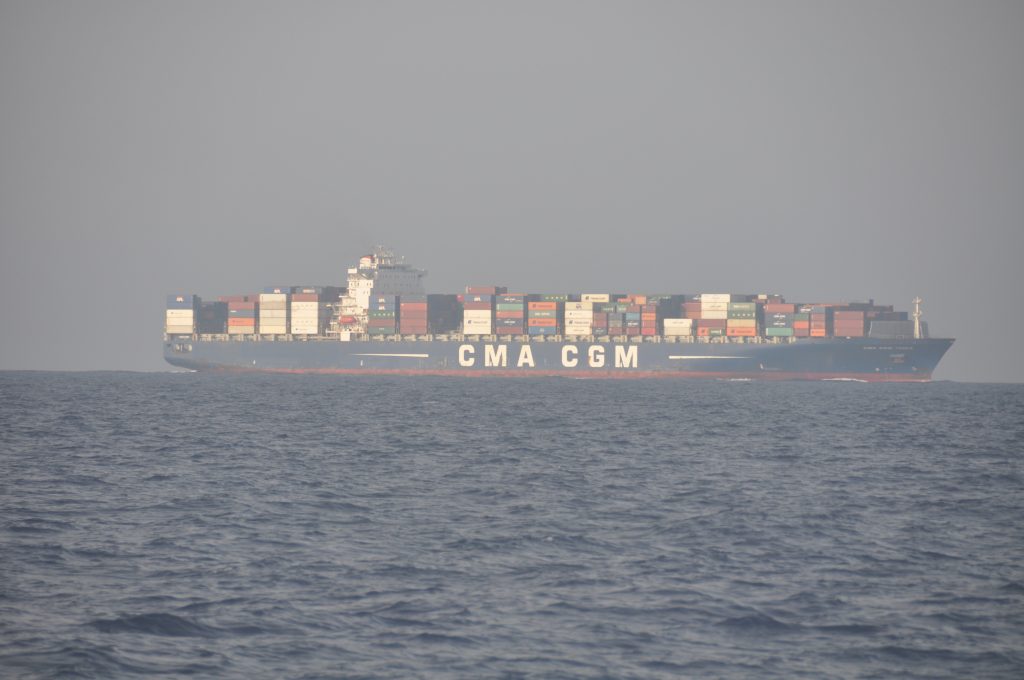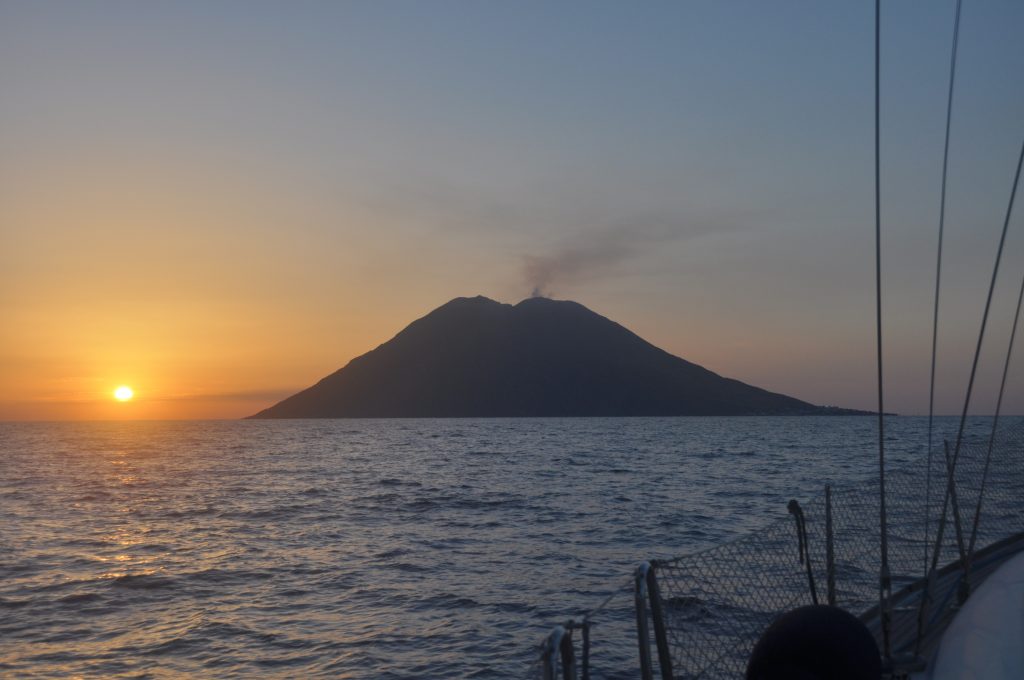 After an hour or so of satisfying our pyromania we set off again for Sardinia, running a slightly southerly course close into Sicily to get mobile signal long enough to send some work emails. We had hoped to get into Sardinia on the third night, but the forecast 12 knot southerly wind turned out to be a westerly 20 knot wind – we spent a very lumpy night motoring into it.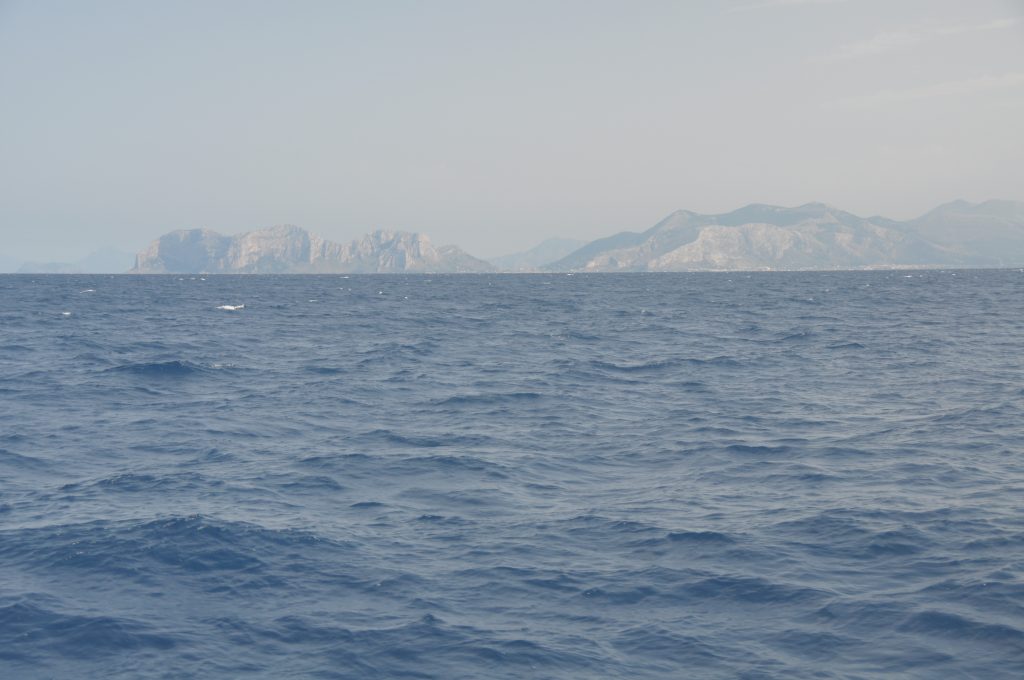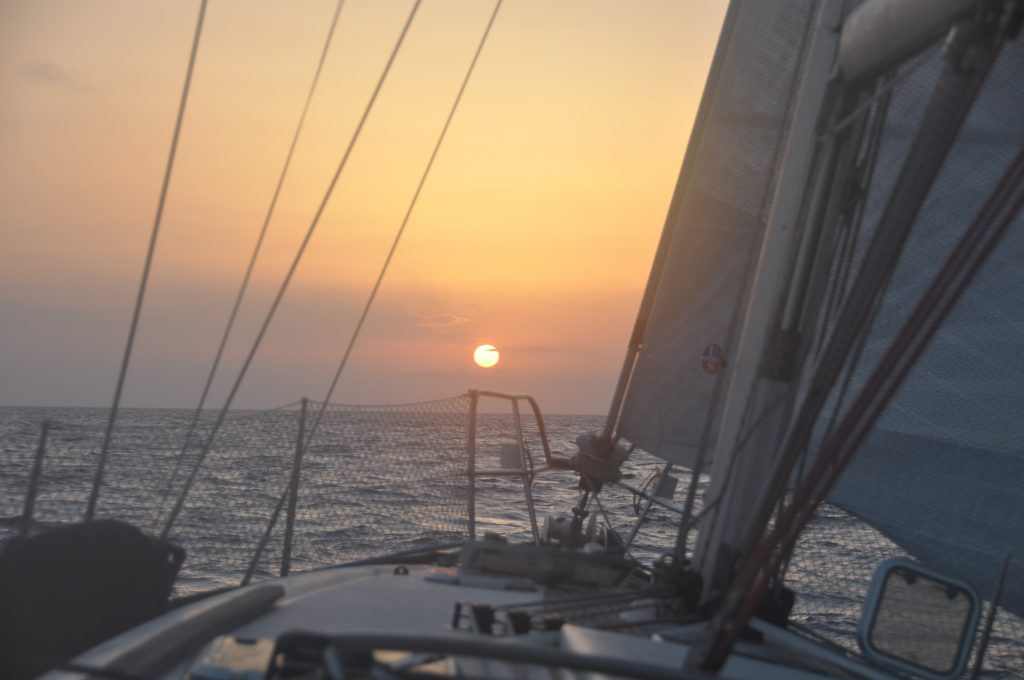 The next morning we finally approached Cagliari, and found Portus Kalaris marina to be a welcome stop. This had been our longest passage so far, so quite a relief to get in, have a beer, and get some sleep.