We left Itea with the same fresh Northerly wind that had been with us for the last couple of days in the harbour, only for it to die out after an hour of sailing. We were still having issues with our batteries so running the engine for a while got some juice back into them and let us run the watermaker.
We had intended to go from Itea to Kiato, an hour away from the Corinth Canal, but with the engine on we were making good speed so we decided to push on and see if we could get through the canal that day. We were heading for Athens to pick up new batteries so keen to get there.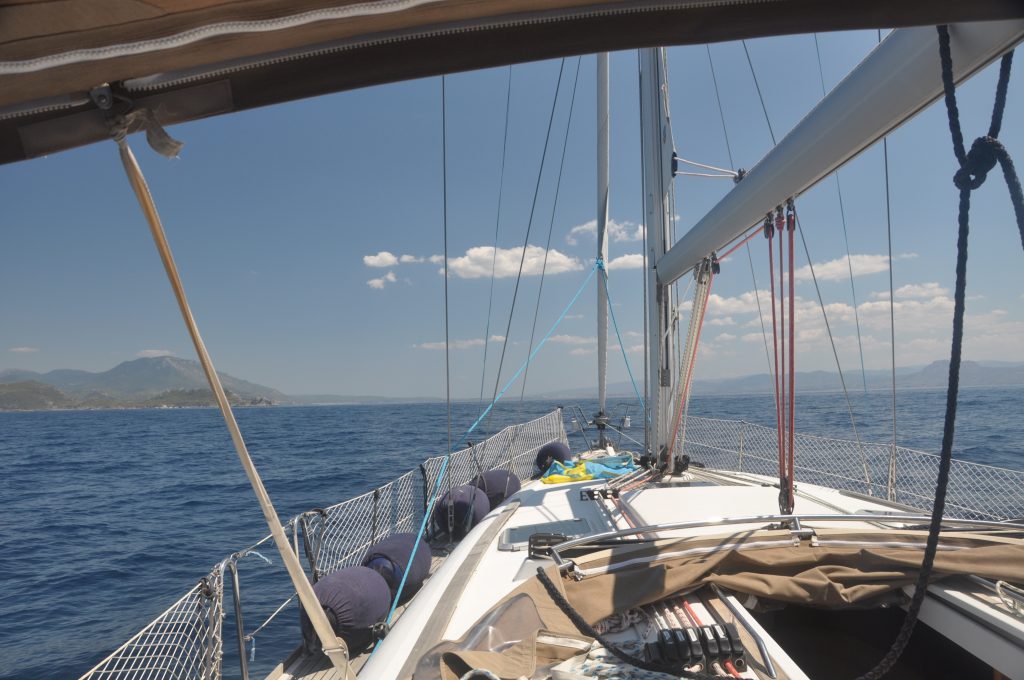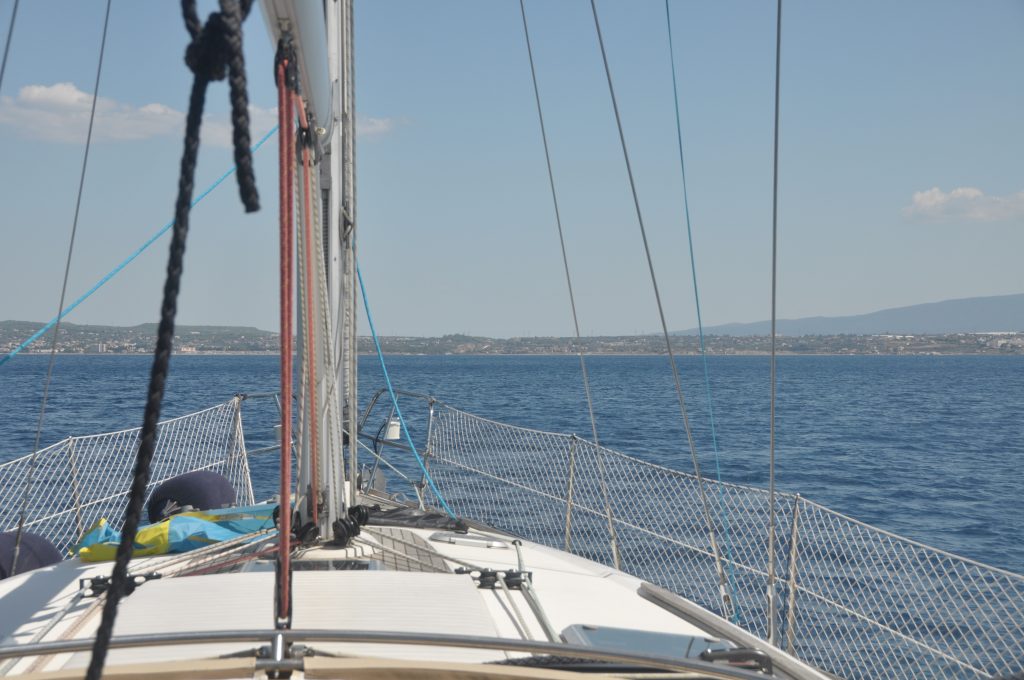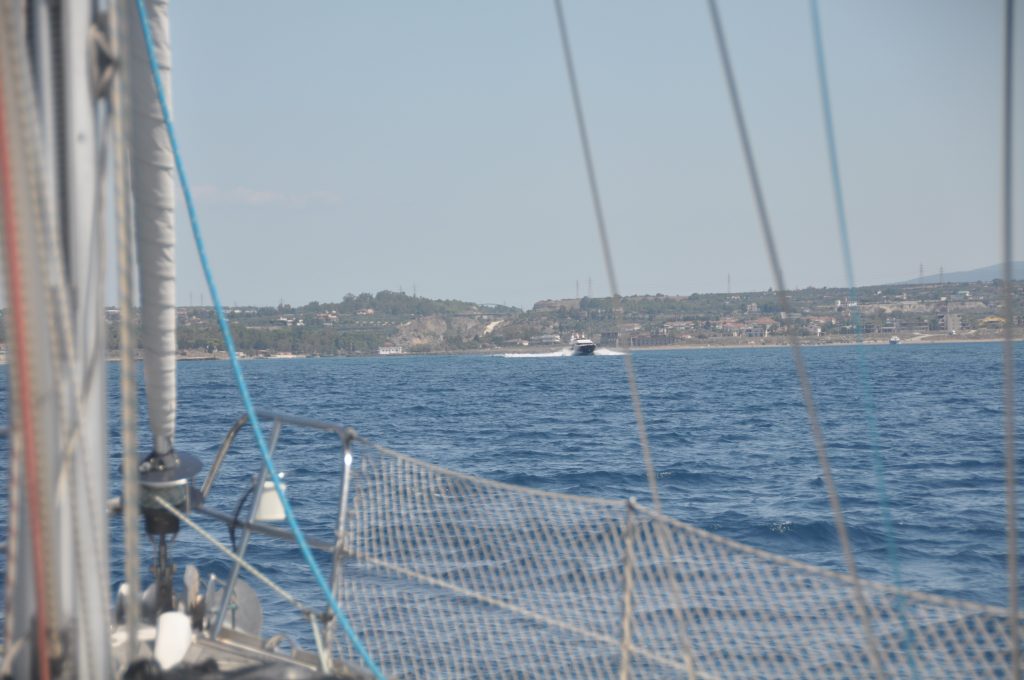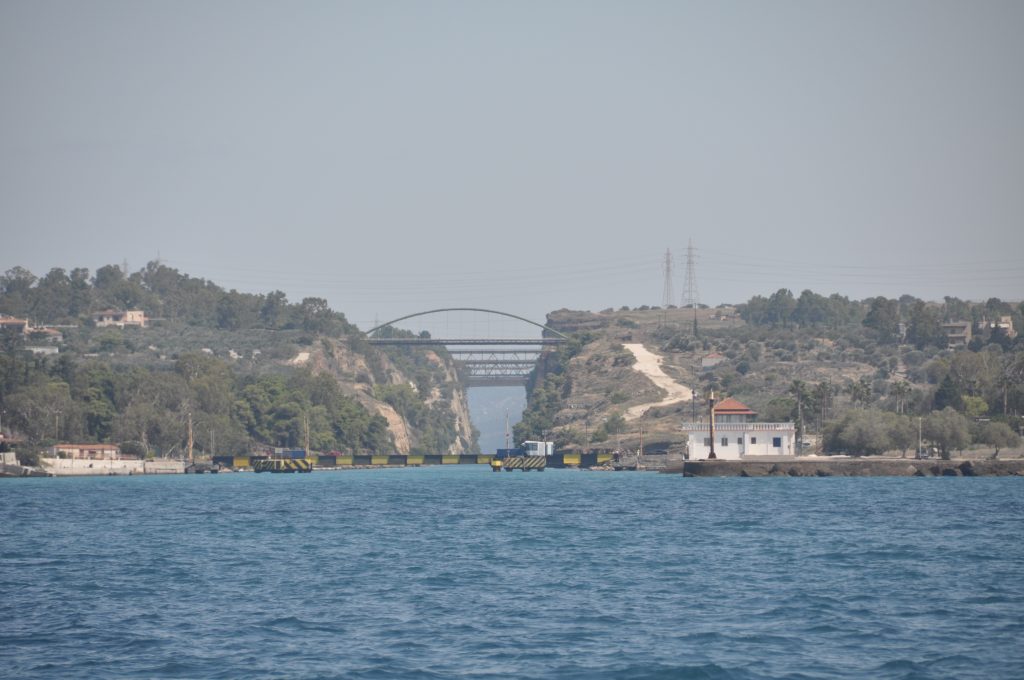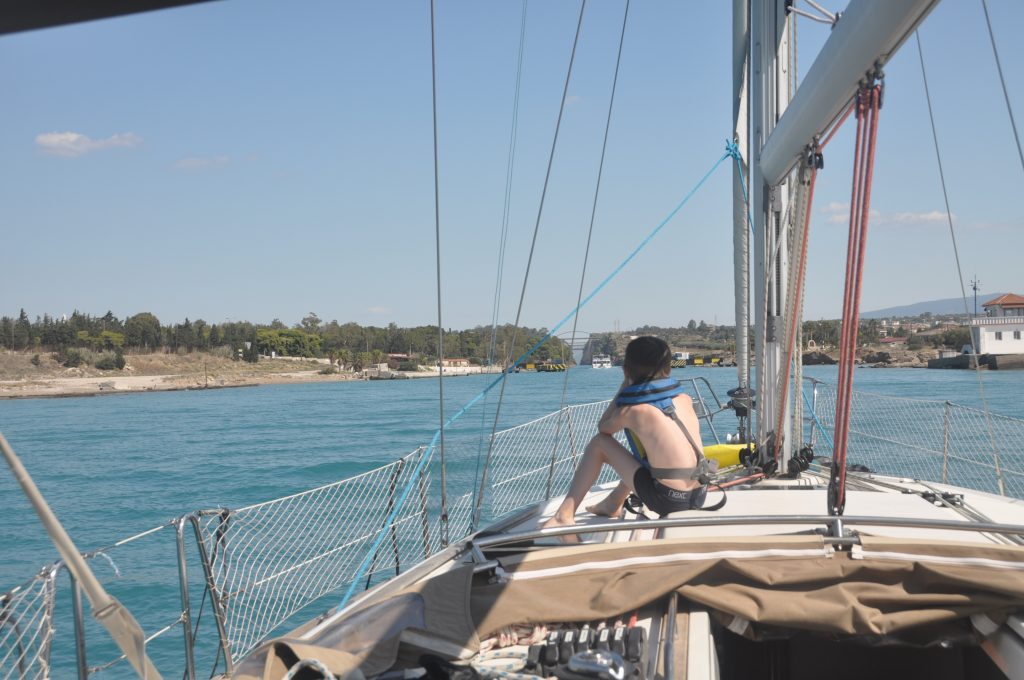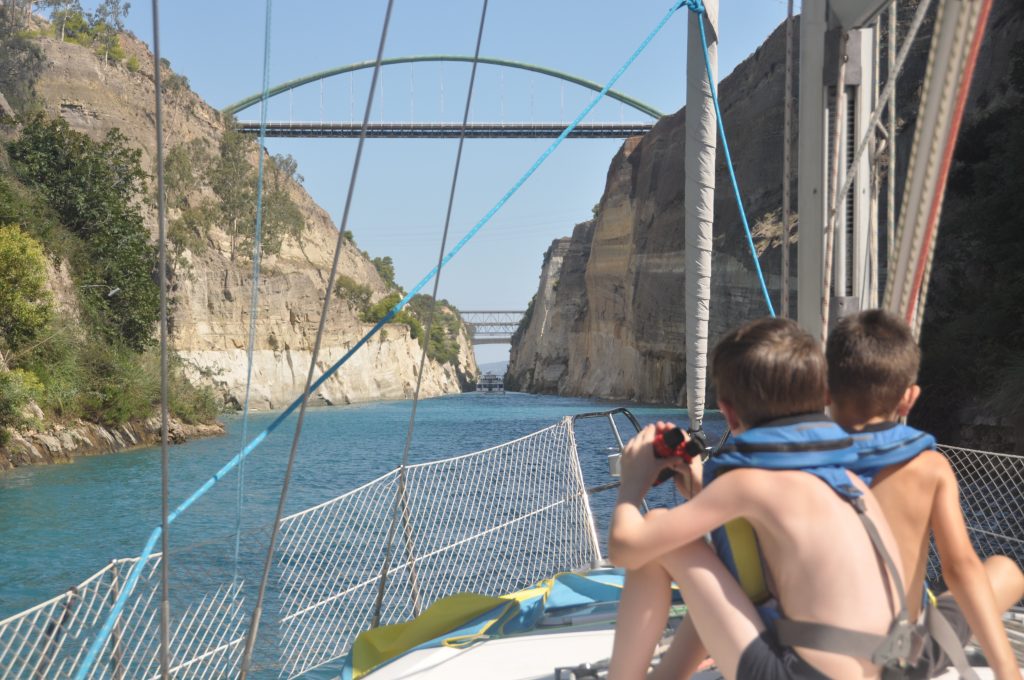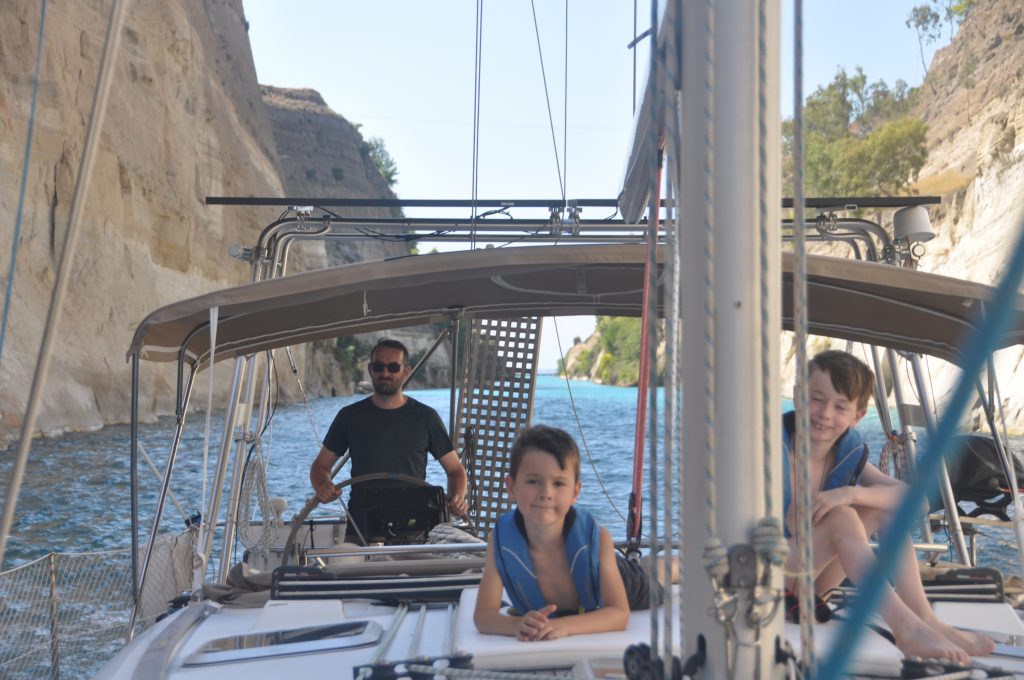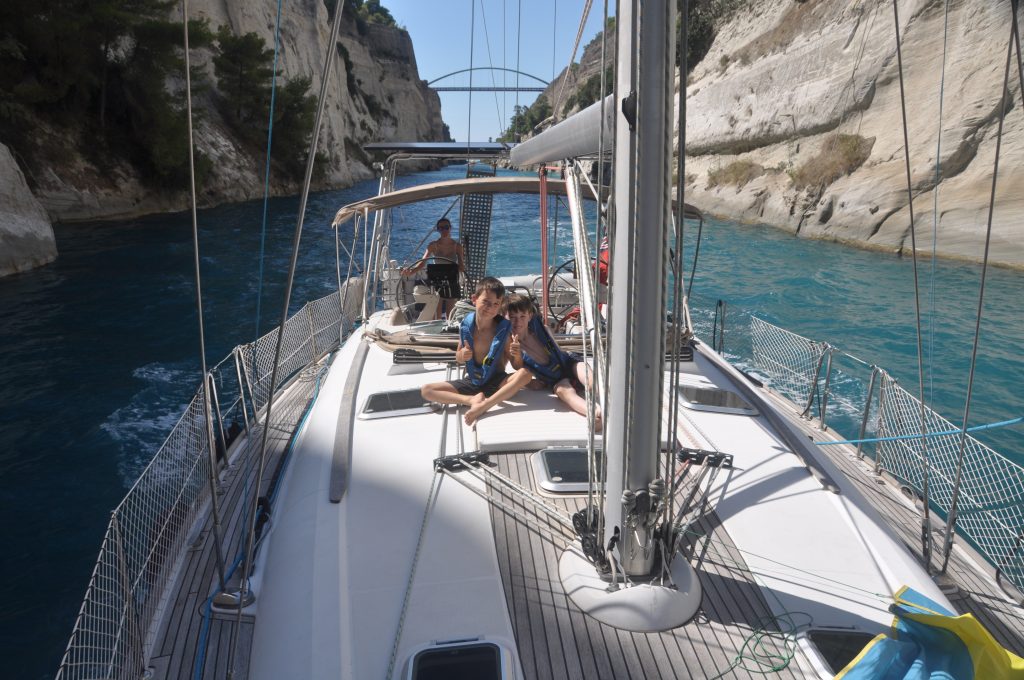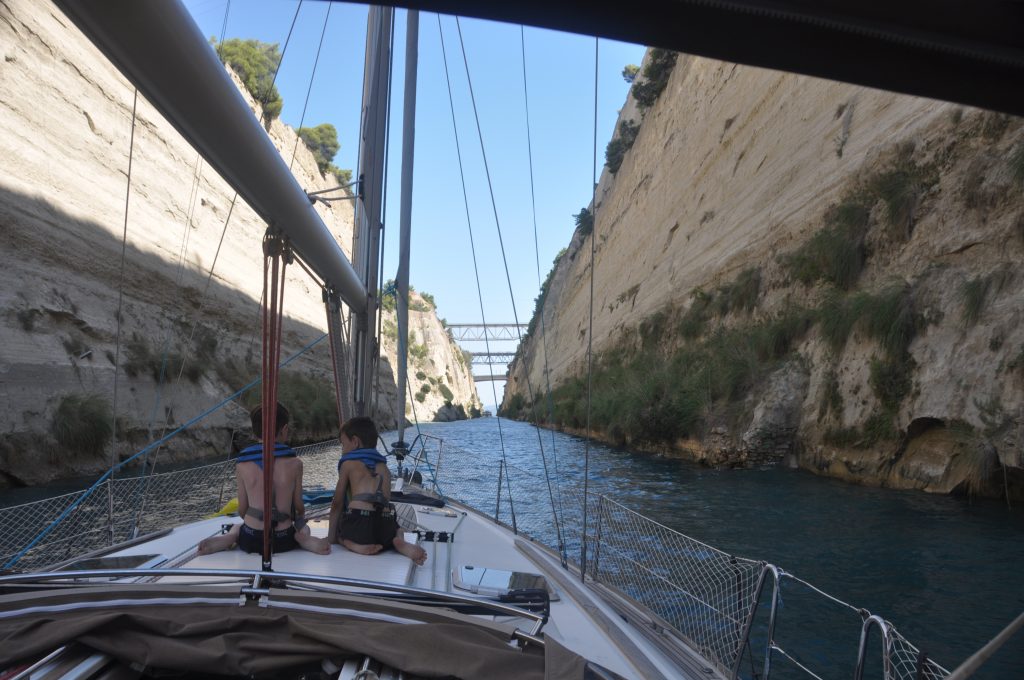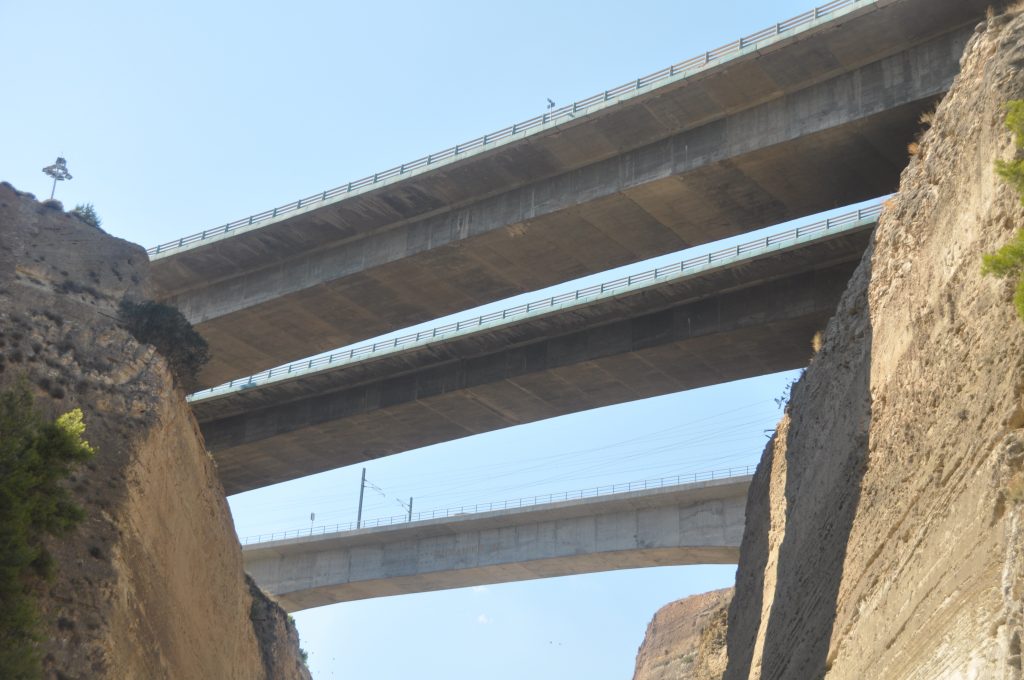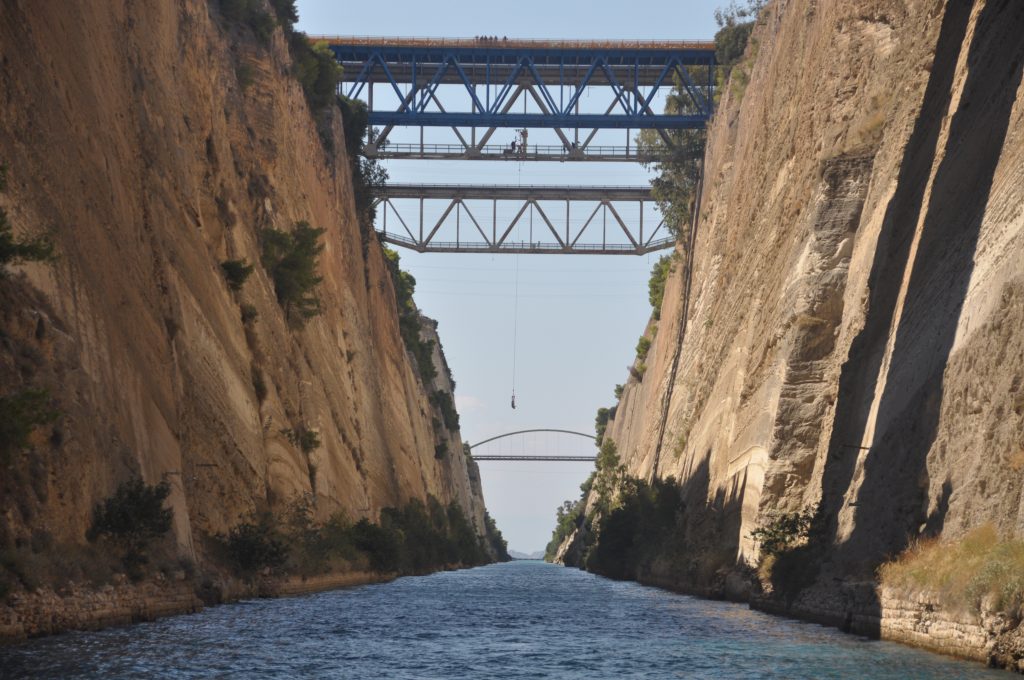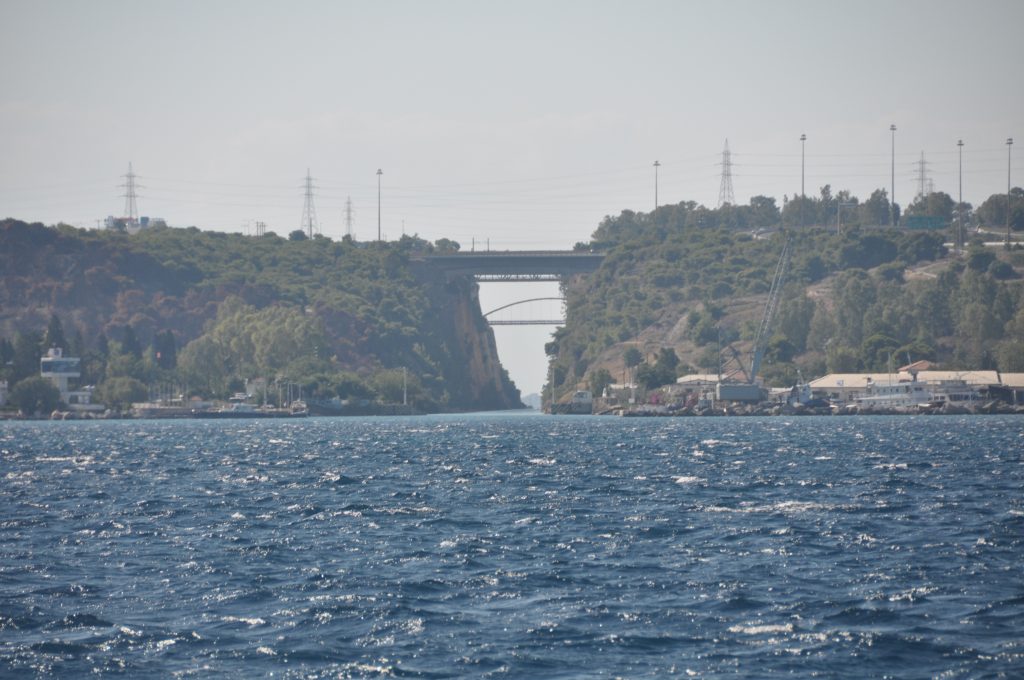 It took about 30 mins to cover the 3.6 miles through the canal. At the far end we had a little dance with a passenger boat, but we soon got tied up and off into the canal office to pay the fees. Five minutes later we were off again looking for somewhere to stay for the night. It is possible to anchor in the north of the bay outside the canal but it is very industrial and with a strong northerly blowing didn't look like it would be comfortable. There's also a lot of shipping around. Instead we headed along the Pelopponese coast and into the large and protected bay at Korfos where we dropped anchor.
It had been a long day and we were all looking forward to dinner. Then we found out we had run out of gas.
Pizza time!