Venice is lovely, but provisioning is difficult here and we're more than ready to be off. Umag is the closest port of entry in Croatia from Venice, and the Croatian authorities can be quite strict about this, so we headed out of the Venice lagoon through Port of Lido, and then headed almost straight East for Umag.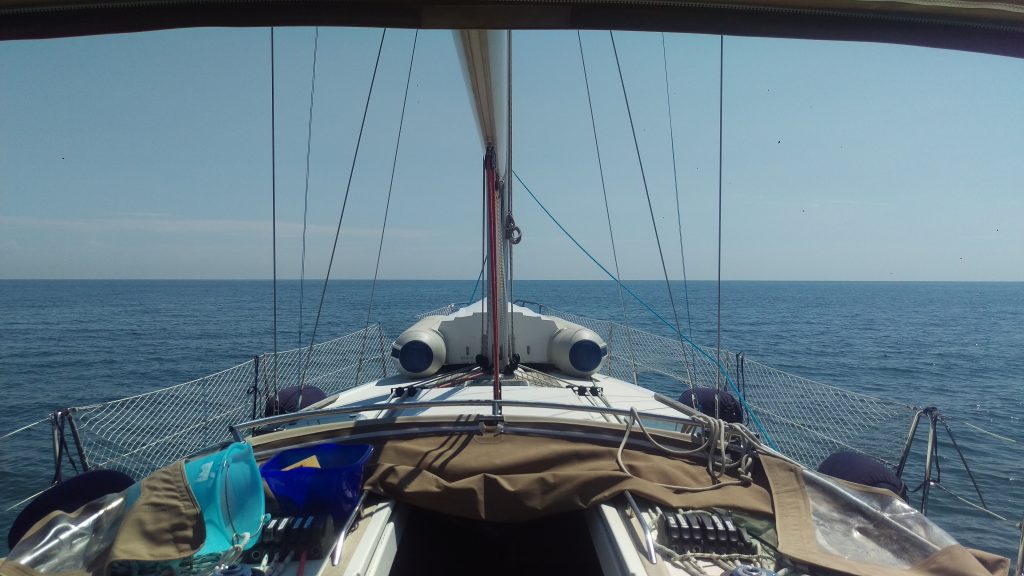 Its a fairly short trip, about 7 hours, and then we're doing our first clear-in to another country. It's a relatively painless process, and more laid back than the normal airport affair, but border police seem to be border police the world over. After the formalities were concluded we moved off the customs quay and into the marina proper.
Parking the boat is quite possibly the most stressful part of cruising, especially short-handed. In the UK I'm used to tying up alongside or picking up a mooring, both of which are usually done going forwards. In the Med you typically reverse up to the town quay or marina dock, dropping your anchor or picking up a mooring line as you close in, and without hitting it or any of your neighbours. Boats tend to go to one side or another in reverse, wind and tide make it all a bit more difficult, and often there's little more than a boat-length of space to work in. You're also tired at the end of the day, and generally have a decent collection of spectators (including worried soon to be neighbours). I've only moored Hullabaloo twice before this, so fairly happy to get in clean in one go.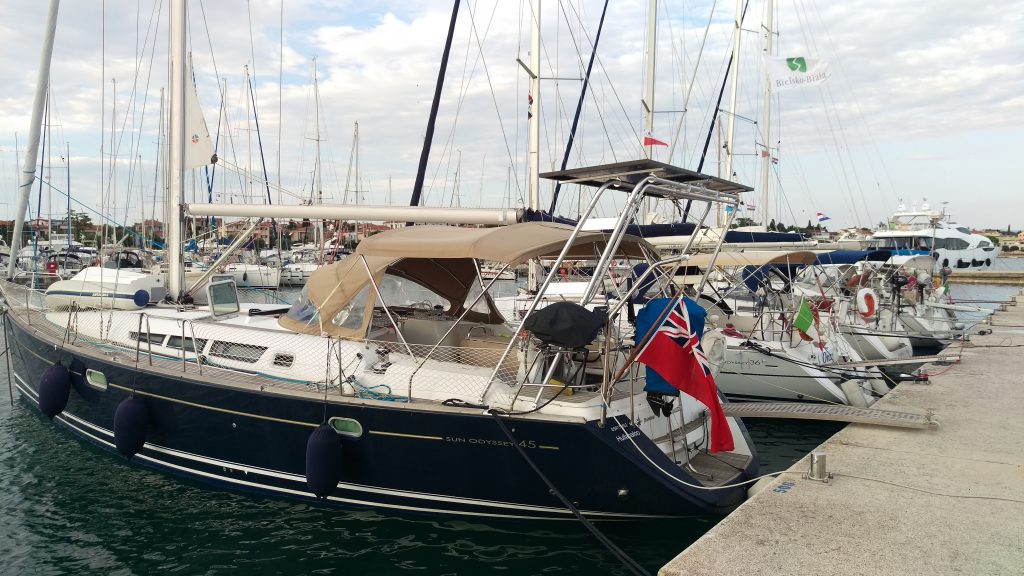 Feels good to have started moving…