We had finally made it out of marinas the day before, having left Marina Veruda after sorting the arch, and had a short day motoring (no wind) down to Otok Ist, where we picked up a mooring ball and had an entirely quiet night.
The next day we set off for Uvala Kosirina, a lovely looking bay on our way to Split. We motored for the first couple of hours before spotting a pod of dolphins playing a couple of hundred metres of the side of the boat. Unfortunately didn't get the camera out in time.
A light easterly wind filled in shortly after and we got the sails out for the first time.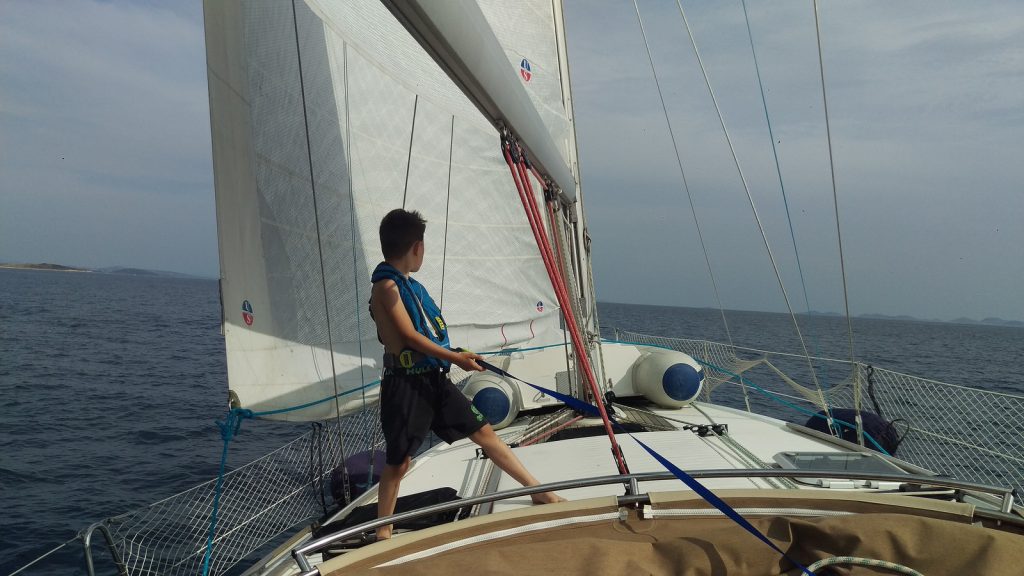 The wind died after an hour so we motored again the last few miles to Uvala Kosirina.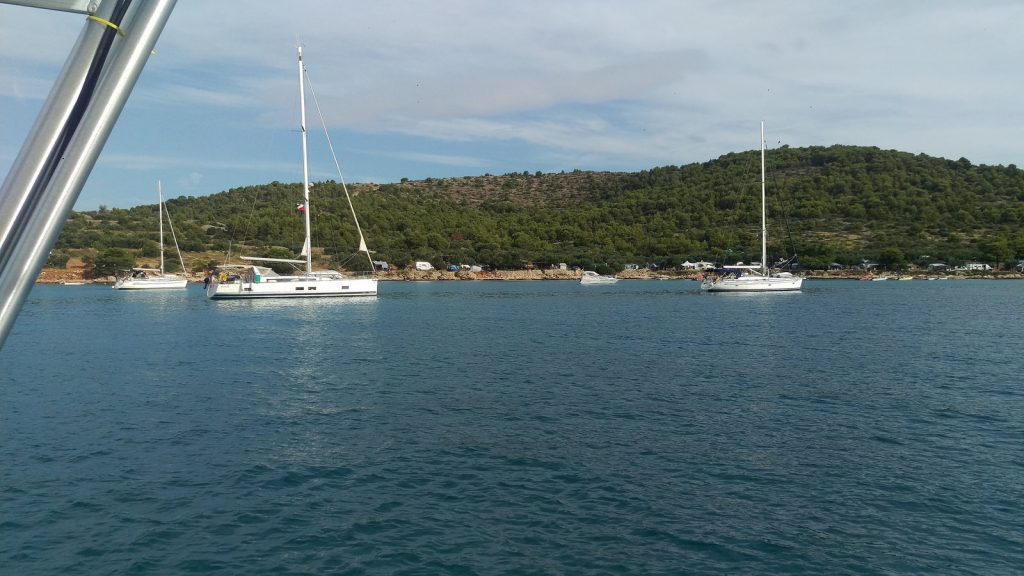 We anchored in 10m – our first night at anchor – and settled down for dinner and a quiet night.
About an hour after dark I was stood in the saloon as I felt the boat tilt over to one side. We'd gone from no wind to about 30 knots with no warning. I climbed out into the cockpit as the boat swung round and the rain started, with the first big flashes of lightning. I managed to get the sprayhood up but was still soaked within a couple of minutes. I popped back into the boat for my foulies (hadn't expected to need them quite yet!) then spent the next half hour in the cockpit watching as we, and the other boats around us, were thrown around by the 40+ knot gusts as the front passed over us. It was pretty wild.
After the front passed I grabbed the GoPro and managed to get a little bit on film.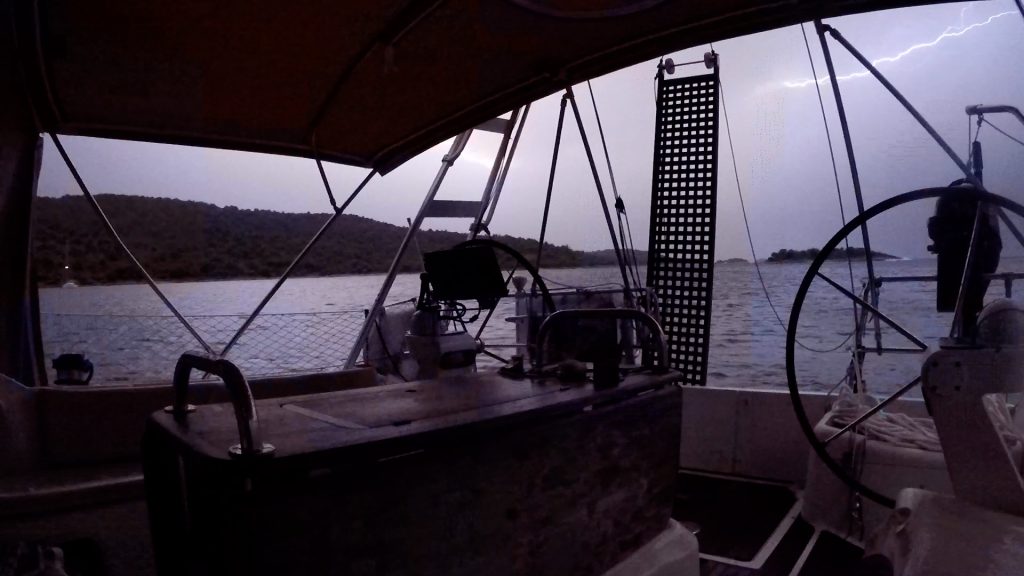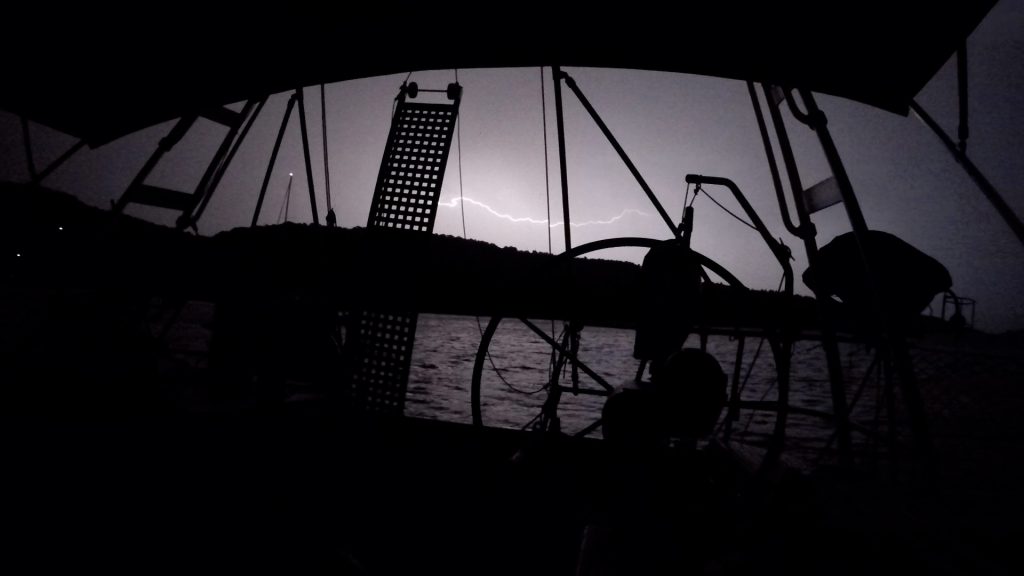 Another 20 minutes it was all over, and otherwise we had a peaceful night. Finlay had slept all the way through.